Last summer, I was fortunate enough to display some of my art at Build The Fire. It was the first time I've displayed my art in a gallery setting for that many people. The night was filled with music, dancing, visual art, spoken word, good vibes and good people. I would encourage any artist, established or not to attend.

This year's Build the Fire will be on June 30 at 7 p.m. The address is 1335 North Boulevard and it will be held on the fourth floor. There's a $5 admission fee before 8 p.m. and $10 after. For more updates, follow @buildthefirebr on Instagram.

I documented my experience and posted it to YouTube. Check it out below!
Powered by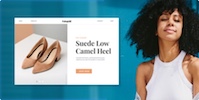 Create your own unique website with customizable templates.